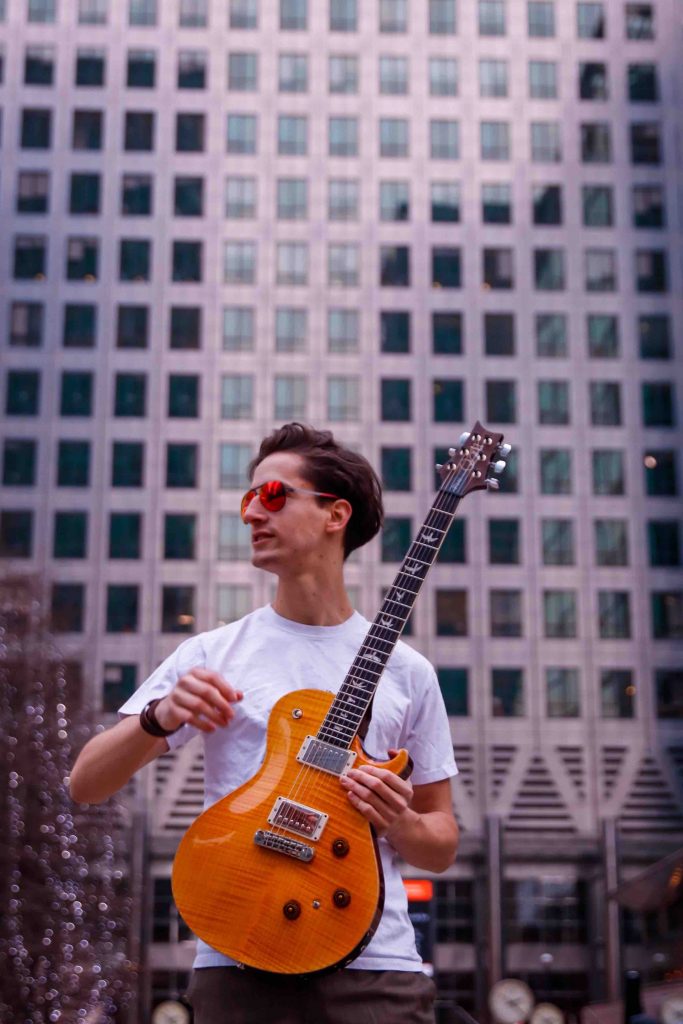 Danceable rhythms and sing-along melodies meets the spirit from the 80s. 

As a London-based artist from Salzburg (Austria), my aim is to bring positive energy and an uplifting message to my listeners. I've been working with 3-time Grammy winning guitarist Mark Lettieri (The Fearless Flyers, Snarky Puppy), audio engineer Nick Hunt (Depeche Mode), producer Camelle Hinds (Central Line) and BBC Introducing Singer Songwriter Swaati. My music features Austrian instruments such as the jaw harp, cowbells and harmonica. The self-created genre can be defined as "Austrian Fun(k) Music". I want listeners to get a positive feeling from listening to my songs. The world needs more positivity, especially during these peculiar times. X
Full Bio
Leonhard Wimmer was born in March 27th of 1995, originally from Schleedorf, a cozy town located in the historic musical Salzburg, Austria. His early years were marked by disputes and arguments with authorities, lots of problems in the kindergarten and changing primary school twice. By the time he lost his grandfather he just started playing the guitar and found what a healing power music can have to even help handle the loss of a very close friend. Since then, Leonhard has always felt a close connection with music.
His passion for music started when he was 7. He learned playing the classic guitar at a private teacher. After being influenced by his older siblings who listened to rock music and all played instruments themselves, he soon switched to the electric guitar by the age of 10. Driven by the thirst for expression through music he always was looking for people to play with. Since then, he formed lots of bands (such as the Red Monitors, Lea&Leo and Revelia), wrote reams of songs and played a huge amount of gigs. He was fortunate enough to have lessons with David Hauser for six years and also took lessons from Mark Lettieri (Snarky Puppy), Harri Stojka, Ulrich Ellison, David Binderberger, Conrad Schrenk, Roddy Matthews, Camelle Hinds, Dave Lewis, Richard Brooks …
After finishing school and civilian work as a medic, he decided to do an apprenticeship as a tailor in his parents' company "Wimmer schneidert". He not just learned the craft from the ground up but also saw what entrepreneurship means. Award winning "Best apprentice from Salzburg".
In 2018 he moved to London to be closer to the pulse of music. In 2019 he quit studying at LCCM to focus on making his own music. Prinz Leo is currently refining his art, busking in London's streets and working on his debut album.